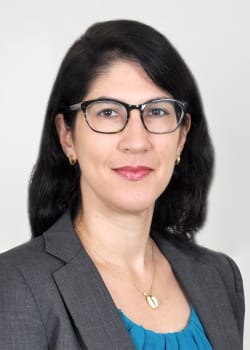 Jessica Delbaum
Jessica Delbaum is a partner in the firm's Antitrust Group. Her practice focuses on defending multinational companies' mergers and acquisitions before the Federal Trade Commission and Department of Justice, as well as coordinating the multi-jurisdictional antitrust defense of transactions. Ms Delbaum also counsels clients on an extensive array of antitrust issues such as competitor collaborations, cartel leniency applications, and Hart-Scott-Rodino Act compliance, including integration planning. Ms Delbaum has defended substantive merger investigations involving a wide variety of industries, including health care, industrial gases, mining and finance.
Ms Delbaum has represented numerous companies in high-profile transactions and investigations including Sun Pharmaceutical in its acquisitions of Ranbaxy Laboratories, URL Pharma, DUSA Pharmaceutical and Taro Pharmaceutical; Pall Corporation in its sale to Danaher Corporation and in its acquisition of ATMI's Life Sciences business; a major Asian industrial company in relation to non-public cartel investigations by the Department of Justice and other antitrust agencies Service Corporation International in its acquisition of Stewart Enterprises; Citigroup in its sale of EMI's music publishing division to a consortium led by Sony Corporation and Mubadala Development Company PJSC, and in its sale of EMI's recorded music division to Vivendi's Universal Music Group; NASDAQ OMX in its attempted contested hostile takeover bid for NYSE Euronext and in its acquisition of FTEN; and Anglo American plc in its sale of Moly-Cop and AltaSteel to OneSteel Limited.
Prior to joining Shearman & Sterling, Ms Delbaum was an Attorney General's Honors Program Attorney in the Antitrust Division of the Department of Justice. While at the Division, Ms Delbaum investigated possible violations of the antitrust laws involving mergers and acquisitions, the reporting and waiting requirements of the Hart-Scott-Rodino Act and civil price-fixing.
Contact: